Is it mandatory to have home insurance coverage?
In most parts of the world, having home insurance coverage is not mandatory.
If you take out a mortgage loan with your home as collateral, the lender will most likely require that you fulfill certain home insurance coverage requirements.
What is dwelling insurance coverage?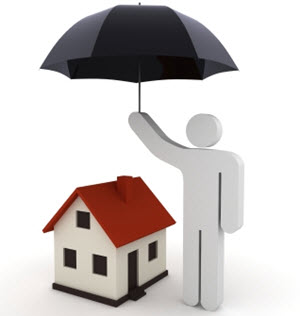 This is the part of a home insurance policy that covers the building's structure and built-in appliances.
If you have structures on your property that aren't attached to the insured building, you can usually get them covered by standard home insurance for a small additional fee. This can come in handy for the detached garage, the storage shed, the garden office, and so on. (Please note that when it comes to content insurance, the rules for what will remain covered when stored in a shed or similar tend to be quite strict.)
What is content insurance coverage?
Content insurance is the part of your home insurance policy that covers the contents of your home, e.g. furniture, clothes and home electronics.
It is easy to underestimate how much coverage you need. Even such a simple task as to replace all your shorts, socks and t-shirts after a fire can cost a lot. Even if you don't think that you are keeping anything worth much in your home, you still need proper content insurance to get your life back on track after an incident.
Good content insurance will not only cover you from accidents but also from theft and certain forms of vandalism.
What is the deductible?
The deductible is a certain amount that the insurance does not cover. The damage needs to be higher than this amount for you to get any compensation from the insurance company.  The size of the deductible can vary a lot between different policies.   It can sometimes be better to find a cheap loan using a site such as Norskkreditt.no rather than report a damage to the insurance company if the damage is small in comparison to the deductible.  Claims can affect what you have to pay for your policy and it can therefore be smarter to not make a claim if you are only going to receive a small amount of money after the deductible has been deducted. The money you would have to pay due to the increased price of your policy would quickly add up to more than what you get as compensation.
Accidental damage cover for content
If you want accidental damage cover for content, you normally have to add this to your home insurance policy and pay a special fee for it. Accidental damage cover can come in handy when you spill coffee all over your expensive carpet.
Before signing up for accidental damage cover, check if it also covers damage caused by pets and small children.
Before signing up for accidental damage cover, check if portable electronic equipment is covered or not.
Valuables
If you have individual items of a high value, you should discuss this with the home insurance provider because you might need to add them specifically to a list of covered items to achieve adequate coverage. In some situations, there will be an additional fee.
If you have several items that aren't super valuable but quite valuable, their combined value may require extra content insurance.
Are my possessions covered by my home insurance when I take them out?
This depends on the home insurance policy. Most insurance companies will provide you with out-of-the-home coverage for a small additional fee.
What is personal liability insurance?
Most home insurance policies includes personal liability insurance that covers bodily injury and property damage. If an accident occurs in your home and you are held responsible, having personal liability insurance will be very important.
Do I need specialist home insurance to be adequately covered?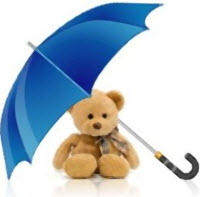 Specialist home insurance is a term used chiefly in the United Kingdom, where it denotes a home insurance policy that overs "non standard risk". Similar requirements for special home insurance can exist in other jurisdictions as well.
There are many reasons to why a home may require specialist home insurance to be properly covered. Here are a few examples:
Someone in the household has certain prior convictions.
The home will be left uninhabited for more than 30 days.
The building has a thatched roof.
The building is included in the Statutory List of Buildings of Special Architectural or Historic Interest.
Non-standard construction, e.g. timber frame or wattle & daub.
Building located in a flood risk area.
Subsiding building
The home is an active farm
Will my home insurance cover natural disasters and similar?
The answer to this questions varies from one home insurance policy to the next, so it is very important to check the fine print when you compare various offers of home insurance. Here are a few points that you should find out before you accept any offer of home insurance.
Will this home insurance policy cover flood damage? Is water backup from sewers and drains included in the coverage?
Will this home insurance policy cover damage caused by earthquakes and/or tsunamis?
Will this home insurance policy cover damage caused by wild fires?
Will this home insurance policy cover damage caused by strong winds, such as hurricanes and tornadoes?
Will this home insurance policy cover snow-caused damage?
Will this home insurance policy cover damage caused by low temperatures?
Will this home insurance policy cover hail damage?